Kitchen Remodeling: A Comprehensive Guide to Transform Your Cooking Space
admin
Kitchen Remodeling: A Comprehensive Guide to Transform Your Cooking Space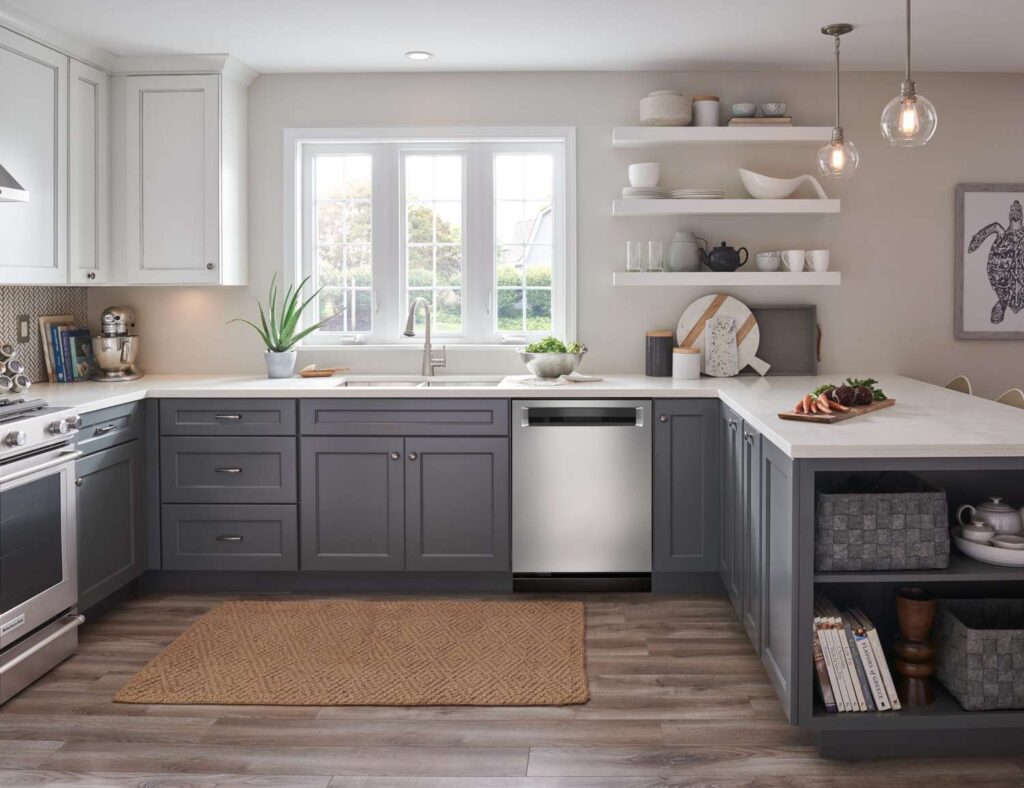 Are you tired of your outdated, cramped kitchen that no longer meets your needs? Kitchen remodeling can be an excellent solution to update your space, increase functionality, and add value to your home. From replacing cabinets and countertops to upgrading appliances and lighting, this guide will cover everything you need to know about kitchen remodeling.
Introduction Kitchen Remodeling
The kitchen is the heart of any home, where you gather with family and friends to share meals and make memories. A kitchen remodel can transform your space, making it more functional, efficient, and aesthetically pleasing. Whether you're looking to update your cabinets and countertops or create an open-concept layout, this guide will help you plan, design, and renovate your dream kitchen.
Planning Your Kitchen Remodel

Before you start tearing down walls and ripping out cabinets, it's important to set a budget, identify your needs and wants, and hire a professional to help guide you through the process.
Setting a Budget
Kitchen remodeling can be a costly endeavor, so it's essential to establish a budget and stick to it. Consider what features are most important to you and allocate your funds accordingly. It's also wise to set aside a contingency fund for unexpected expenses.
Identifying Your Needs and Wants
Take some time to think about how you use your kitchen and what changes would make it more functional. Do you need more counter space, additional storage, or better lighting? Make a list of your needs and wants and prioritize them based on your budget.
Hiring a Professional
Kitchen remodeling is a complex process that requires expertise in design, construction, and project management. Consider hiring a professional contractor or kitchen designer to ensure your project is completed on time and within budget.
Designing Your Dream Kitchen
Once you've established your budget and identified your needs and wants, it's time to start designing your dream kitchen. This section will cover the different design elements to consider, including style, materials, and space planning.
Choosing a Style
Your kitchen's style should reflect your personal taste and complement the rest of your home. Whether you prefer a modern, minimalist look or a more traditional, cozy feel, there are countless design options to choose from.
Selecting Materials and Finishes
From cabinets and countertops to flooring and backsplash, the materials and finishes you choose can make a significant impact on the overall look and feel of your kitchen. Consider durability, maintenance, and cost when selecting materials.
Space Planning
Effective space planning is essential to create a kitchen that is functional and efficient. Consider the work triangle, which consists of the refrigerator, sink, and range, and ensure there is ample counter space and storage within reach.
Renovating Your Kitchen
With a solid plan in place, it's time to start the renovation process. This section will cover the different steps involved in renovating your kitchen, from demolition to installation.
Demolition and Preparation
Before any new installations can take place, any existing fixtures must be removed. This includes cabinets, countertops, appliances, and flooring. Walls may also need to be torn down or modified to accommodate your new design. It's important to work with a professional contractor who can handle the demolition process safely and efficiently.
Installing Cabinets and Countertops
Once demolition is complete, the installation of new cabinets and countertops can begin. Cabinets should be chosen based on style, functionality, and durability. Countertops can be made from a variety of materials, including granite, quartz, and laminate. It's important to work with a professional installer to ensure your cabinets and countertops are properly aligned and securely anchored.
Upgrading Appliances and Lighting
New appliances and lighting can greatly enhance the functionality and aesthetic appeal of your kitchen. Consider upgrading to energy-efficient appliances and installing task lighting under cabinets and above the sink. This will not only improve the look of your kitchen, but it can also save you money on your energy bills.
Flooring and Backsplash
New flooring and backsplash can add the finishing touches to your kitchen remodel. Choose a flooring material that is durable, easy to clean, and complements your overall design. Backsplash options include tile, glass, or even metal. This is an opportunity to add a pop of color or texture to your kitchen.
Finishing Touches
With the major renovation work complete, it's time to add the finishing touches that will make your kitchen truly unique. This includes painting or wallpapering the walls, adding decorative elements such as artwork or plants, and organizing your new space with storage solutions that meet your specific needs.
Conclusion Kitchen Remodeling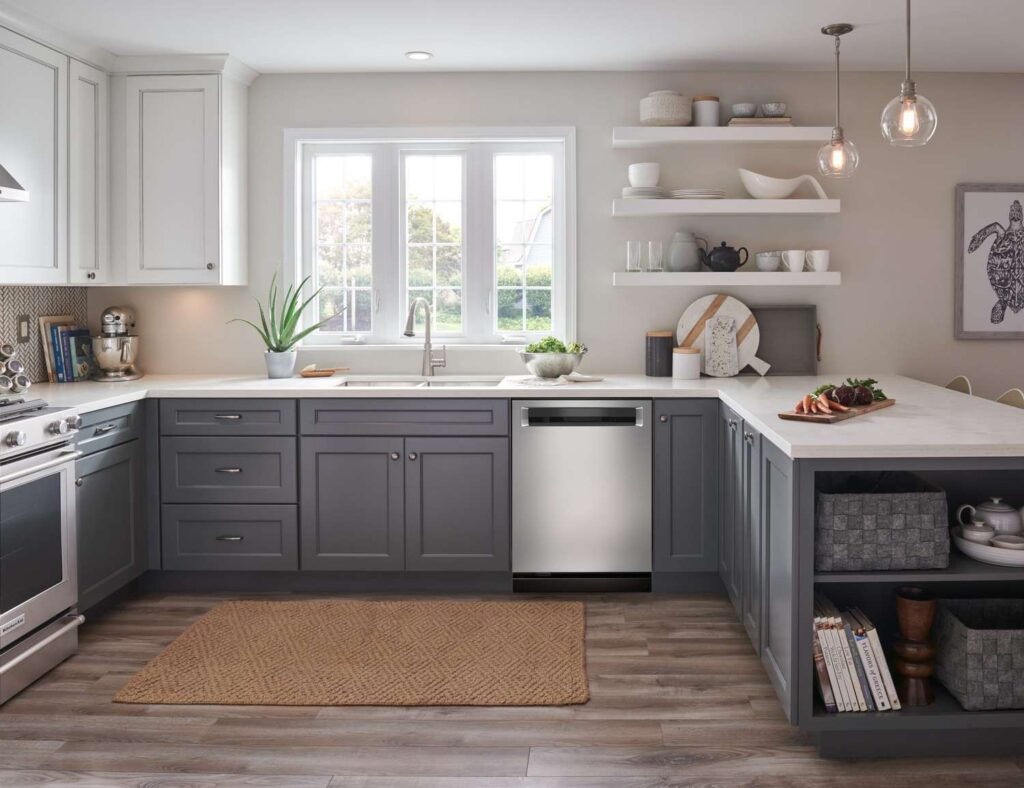 Kitchen remodeling can be a daunting task, but with careful planning and the help of professionals, it can also be a rewarding experience. By considering your needs and wants, setting a budget, and designing a space that is both functional and beautiful, you can transform your cooking space into the heart of your home.
FAQs kitchen remodeling services
How long does a kitchen remodel typically take?
The timeline for a kitchen remodel can vary depending on the scope of the project, but typically takes anywhere from three to six months.
Can I still use my kitchen during the renovation?
It's possible to use some parts of your kitchen during the renovation process, but it may be more convenient to set up a temporary kitchen elsewhere in your home.
How can I ensure my kitchen remodel stays within budget?
To stay within budget, it's important to establish a clear budget at the outset and work with a professional who can help you stick to it. It's also important to prioritize your needs and wants and be flexible where possible.
What is a realistic budget for a kitchen remodel?
The cost of a kitchen remodel can vary greatly depending on factors such as the size of the kitchen, the extent of the remodel, and the materials and finishes used. However, a realistic budget for a mid-range kitchen remodel can range from $xxxx to $xxxx. This type of remodel might include replacing cabinets, countertops, and flooring, as well as upgrading appliances and fixtures. It's important to factor in additional costs for unexpected issues that may arise during the remodel, such as plumbing or electrical problems, as well as any necessary permits. Ultimately, consulting with a professional contractor or designer can help you determine a more accurate budget based on your specific needs and preferences.