why you need insulation inside your walls and ceiling
admin
The Power of Insulation: Why You Need it in Your Walls and Ceiling
Improve your home's energy efficiency and comfort by adding insulation to your walls and ceiling. Discover the benefits of insulation and how it can save you money on energy bills. Get started today.
Wall insulation is a process of adding a material to walls to improve their thermal performance
reduce heat loss or gain. The insulation material works by trapping air pockets within the walls, which slows down the transfer of heat.
There are several types of insulation materials that can be used for walls, including fiberglass, cellulose, spray foam, and rigid foam. Each of these materials has its own advantages and disadvantages, and the best choice depends on factors such as the climate, the type of wall construction, and the budget.
Fiberglass insulation is one of the most popular choices for wall insulation due to its affordability, easy installation, and effectiveness. It comes in batts or rolls that can be cut to fit between studs or joists.
Cellulose insulation is made of recycled paper and can be blown into walls using a special machine. It is a good option for filling in small gaps and tight spaces.
Spray foam insulation is a more expensive option but provides excellent placing by filling every crack and crevice in the wall. It is also effective at reducing noise transfer.
Rigid foam insulation is a good option for adding insulation to the exterior of the wall. It provides an extra layer of insulation and also helps to prevent moisture intrusion.
In summary, wall insulation is an effective way to improve the energy efficiency of a home or building. The choice of insulation material depends on several factors, including the type of wall construction, climate, and budget. It is important to consult with a professional to determine the best placing option for your specific situation.
we at call 4 handyman can help you with your next project
Why Call 4 Handyman?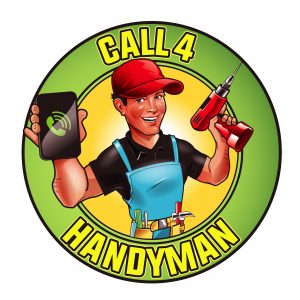 Las Vegas Call 4 Handyman is your go-to handyman service provider in Las Vegas. We offer a range of services, including shower remodeling, roofing, water heater replacement, and more. Our team of trained and professional technicians is available seven days a week, including weekends and holidays, at no extra cost.
Our services are designed to provide you with the best possible experience. From faucet replacements to door repairs, we have the expertise needed to handle all of your home repair needs. If you're looking to update your bathroom, our shower remodeling service can give your space a modern and fresh look. We also provide roofing repairs and replacement to keep your home well-protected from the elements.
We understand that water heater replacement is often an urgent matter. That's why we offer fast and reliable service to ensure that you have hot water in your home again in no time. We'll assess your needs and recommend the best replacement option for your home and budget.
Our team of experts provides a range of services beyond those listed above. We're always happy to help with whatever home repair or improvement project you have in mind. We offer a free in-home estimate to help you determine the best course of action for your needs.
At Las Vegas Call 4 Handyman, we take pride in providing the highest level of customer service. Our team is professional, reliable, and always willing to go above and beyond to ensure our customers are satisfied with our work.
If you need a handyman service in Las Vegas, don't hesitate to contact us. Whether your smoke alarm is beeping or you need help with a home repair project, we're here to help. Our team is always available to assist you, no matter the day or time.