General contractor expertise
admin
General contractor expertise
Choosing a general contractor can sometimes be a complicated process, but here are some key steps you can take to help ensure you're hiring the right person for the job:
Check for licenses and insurance: General contractors are usually required to be licensed in the state where they work. Before hiring someone, check their license status with the appropriate state or local agency. Also, make sure the contractor has sufficient insurance to cover any accidents that may occur on the job site.
Verify references: Before hiring a contractor, ask for references from previous clients. Contact these people directly and ask about their experiences with the contractor. Were they satisfied with the work performed? Were there any problems, and if so, were they resolved in a timely manner?
Get bids from multiple contractors: Obtain at least three bids from different contractors for the same job. This will give you a sense of the average cost for the work and help you identify any outliers.
Review previous work: Ask the contractor for a portfolio or photos of previous work they've completed that is similar to what you're looking for. This will help you gauge the quality of their work and see if it aligns with your expectations.
Communicate your expectations clearly: Make your expectations for the project clear to the contractor from the start. Ensure you both agree on the timeline, budget, materials, and any other details before signing a contract.
By following these steps, you can feel more confident in selecting a general contractor who is qualified and competent to manage your project.
About!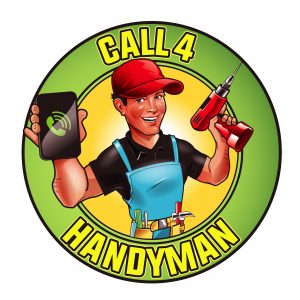 Las Vegas Call 4 Handyman is your go-to handyman service provider in Las Vegas. We offer a range of services, including shower remodeling, roofing, water heater replacement, and more. Our team of trained and professional technicians is available seven days a week, including weekends and holidays, at no extra cost.
Our services are designed to provide you with the best possible experience. From faucet replacements to door repairs, we have the expertise needed to handle all of your home repair needs. If you're looking to update your bathroom, our shower remodeling service can give your space a modern and fresh look. We also provide roofing repairs and replacement to keep your home well-protected from the elements.
We understand that water heater replacement is often an urgent matter. That's why we offer fast and reliable service to ensure that you have hot water in your home again in no time. We'll assess your needs and recommend the best replacement option for your home and budget.
Our team of experts provides a range of services beyond those listed above. We're always happy to help with whatever home repair or improvement project you have in mind. We offer a free in-home estimate to help you determine the best course of action for your needs.
At Las Vegas Call 4 Handyman, we take pride in providing the highest level of customer service. Our team is professional, reliable, and always willing to go above and beyond to ensure our customers are satisfied with our work.
If you need a handyman service in Las Vegas, don't hesitate to contact us. Whether your smoke alarm is beeping or you need help with a home repair project, we're here to help. Our team is always available to assist you, no matter the day or time.