Professional Furniture Assembly Services
We know that furniture assembly can often be tricky and take longer than expected. It's not uncommon for what should be a 30-minute job to end up running on for hours. The last thing you want to do when you've got home from buying new furniture is to struggle through furniture installation. Losing vital parts, misunderstanding instructions and not having the right tools can easily happen and prevent your furniture from being assembled in the correct way.
Call 4 Handyman LV gives you a way to bypass all that stress and frustration by hiring an experienced Tasker offering furniture assembly services.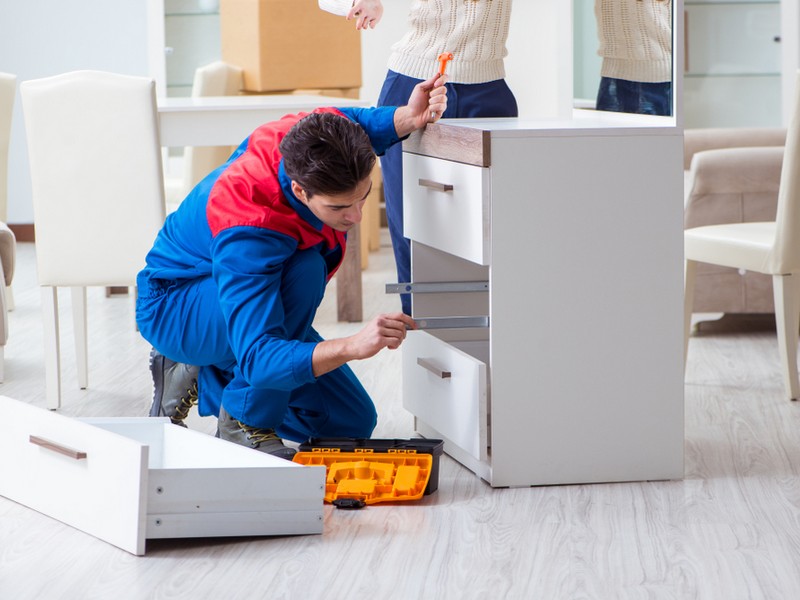 What Does a Furniture Assembly Service Assemble?

Whether you don't have time or don't want the hassle, hiring a furniture assembly service is an ideal solution to get your items assembled fast and with worry. From fences to futons and bikes to bookcases, you can rely on the experience and skill our professionals bring to the job. Instructions not in English? Missing some necessary assembly hardware? Don't worry. Call 4 Handyman LV comes prepared to handle anything your assembly project requires.
From your bedroom to your patio, Call 4 Handyman LV's assembly services can put together just about everything:
Bed Frames

Bookcases

Cabinets

Desks

Entertainment Centers

IKEA Furniture

Shelving Units

Sofas

Storage Racks

Furniture

Futons

Bikes

Tables

Decks

Deck Furniture

Pergolas

Patio Umbrellas

Fences

Outdoor Storage Units

Grills
Don't see your furniture assembly project on this list? Give us a call or contact us online. Don't spend hours (or days?) trying to assemble furniture and other items only to end up disappointed.